CMT to Honor Mickey Guyton as 'Featured Artist of the Year' at Awards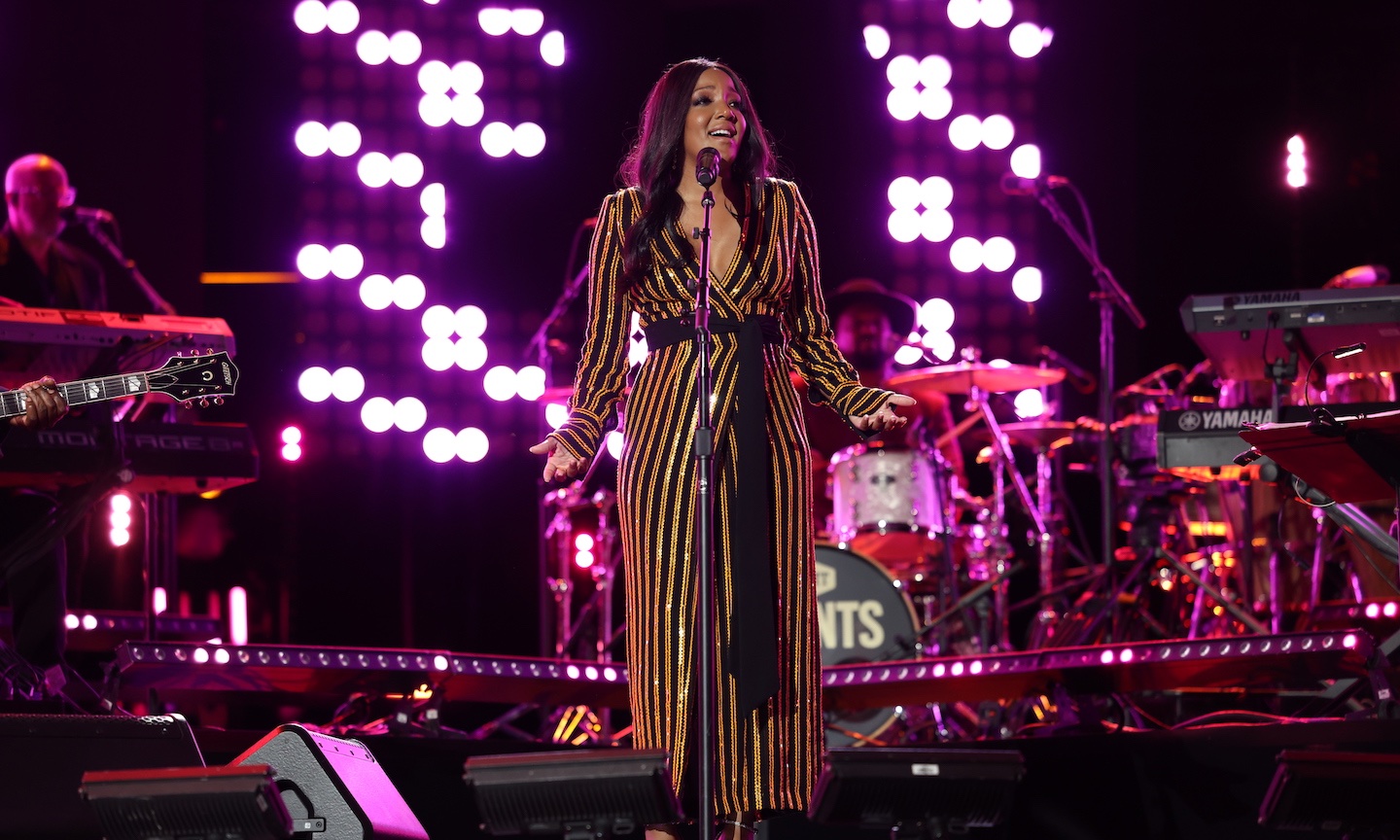 CMT announced that Mickey guyton will receive the "Breakout Artist of the Year" award and will perform in 2021 "CMT Artists of the Year" event, broadcast LIVE from the Schermerhorn Symphony Center in Nashville on Wednesday, October 13 at 9/8 p.m. on CMT.
This is only the fourth time in the history of the event that this honor will be awarded, with GRAMMY nominated Guyton joining the ranks of previous winners. Chris Stapleton (2015), Kelsea Ballerini (2016) and Ashley McBryde (2019).
"We are delighted to honor Mickey Guyton's immense talent as 'Artist of the Year' this year. After relentlessly pursuing her dreams in country music for years, her persistence, tenacity and wit culminated in this spectacular moment of recognition where she finally receives the credit she deserves, "said Leslie Fram, vice-president. Senior President, Music and Talent, CMT. "Congratulations Mickey! We look forward to celebrating with you and all of our award winners on October 13th. "
Mickey Guyton made history as the first black solo artist to win a GRAMMY nomination in a country category (Best Country Solo Performance) for "Black Like Me," which she performed as part of the award ceremony. Awards. Mickey also co-hosted the 56th Academy of Country Music Awards on CBS with Keith Urban in April. She is currently nominated for CMA New Artist of the Year and her debut album, Remember his name (out tomorrow, September 24), presents Guyton's 'Country Music Needs Right Now' (Dough) with songs including "What Are You Going To Tell Her? », Greeted by Variety as "Country Song of the Year" and "Black Like Me", one of the 10 best songs of all genres of 2020 by NPR, Billboard, and Associated press.
First named CMT Next Women of Country in 2014, Guyton has a long history with CMT. Last year Guyton shone on the 2021 "CMT Music Awards" on stage, fulfilling a dual function with two unforgettable performances: "Cross Country" alongside rising star BRELAND and "Friendship Train" with the iconic Gladys Knight. She also presented Linda Martell with this year's CMT Equal Play award. Guyton also delivered a captivating performance last month to celebrate the legacy of country music titan Charley Pride for "CMT GIANTS: Charley Pride. "
Earlier today Mickey Guyton posted a video for "Remember Her Name" exclusively on Facebook. Said Guyton of the video, "'Remember Her Name' is a song about believing in yourself and never giving up on your dreams. This video is exactly that and more. I want to thank all the first responders who keep us safe every day. "
Pre-order Remember his name.