'From A Native Daughter' by Muhsin Parari starring Govind Vasantha, Chinmayi, Arivu, Vedan and rapper Harris | Malayalam movie news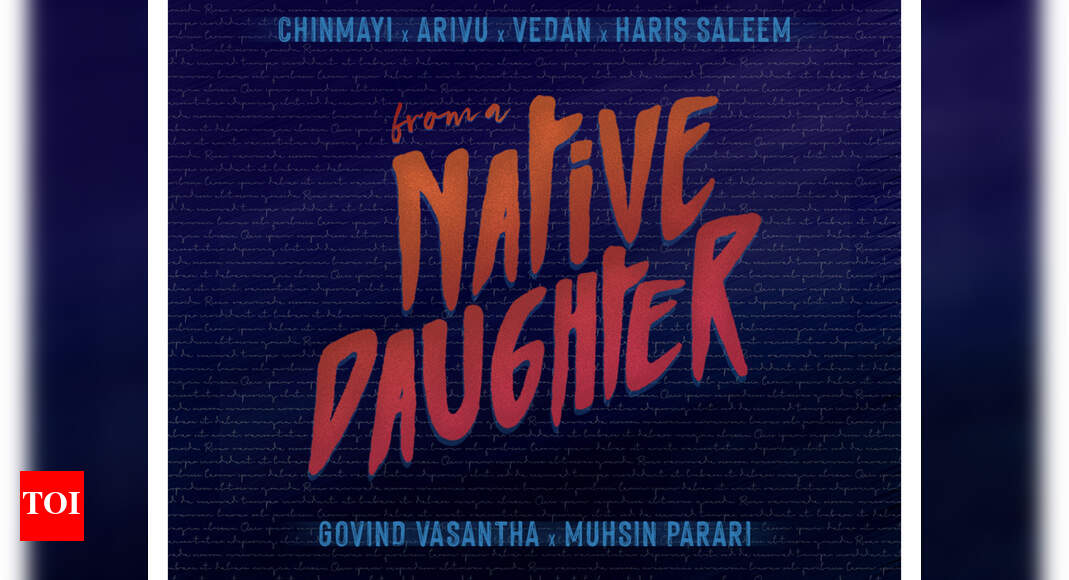 Director and screenwriter Muhsin Parari, well known for his films like KL10 Pathu, Virus and Sudani From Nigeria, is set to make another music video.
The video, titled " From a Native Daughter, " was announced recently and features music composed by Filmfare award-winning music director Govind Vasantha. The album will feature artists like Chinmayi Sreepaada, renowned Enjoy rapper Enjaami Arivu, Malayalam rapper Vedan known for works like Voice of the Voiceless and renowned rapper from Street Academics Harris.
A few years ago, Muhsin had also directed a few other successful music videos, such as Native Bappa in 2013, which starred Mamukoya in the lead and Funeral of a Native Son, in 2016.

Native Bappa, which was then called the first hip hop song by the group Mappila Lahala, had gained many views in a short time and received critical acclaim. The song questioned the tendency to label Muslim names with terrorism, and criticized the state apparatus and media attempts to belittle anything Islamist. The video also featured the character of Mamu Koya, presented as a reluctant layman, recounting his son's experience and how a " bomb " was recovered from his property.
" Funeral of a Native Son, " its sequel, which came out in 2017, and it was a tribute to Rohit Vemula. The video again featured Mamukoya, Haris Saleem and Resmi Satheesh. It was a combined initiative of the Bodhi Silent Scape and Mappila Lahala groups. The song was composed by Bijibal and written by Santhosh Varma, Muhsin Parari and Haris Saleem. The song was about sedition and oppressive measures against the resistance.