How Rosalía Responds to Critics That She Shouldn't Make Flamenco Music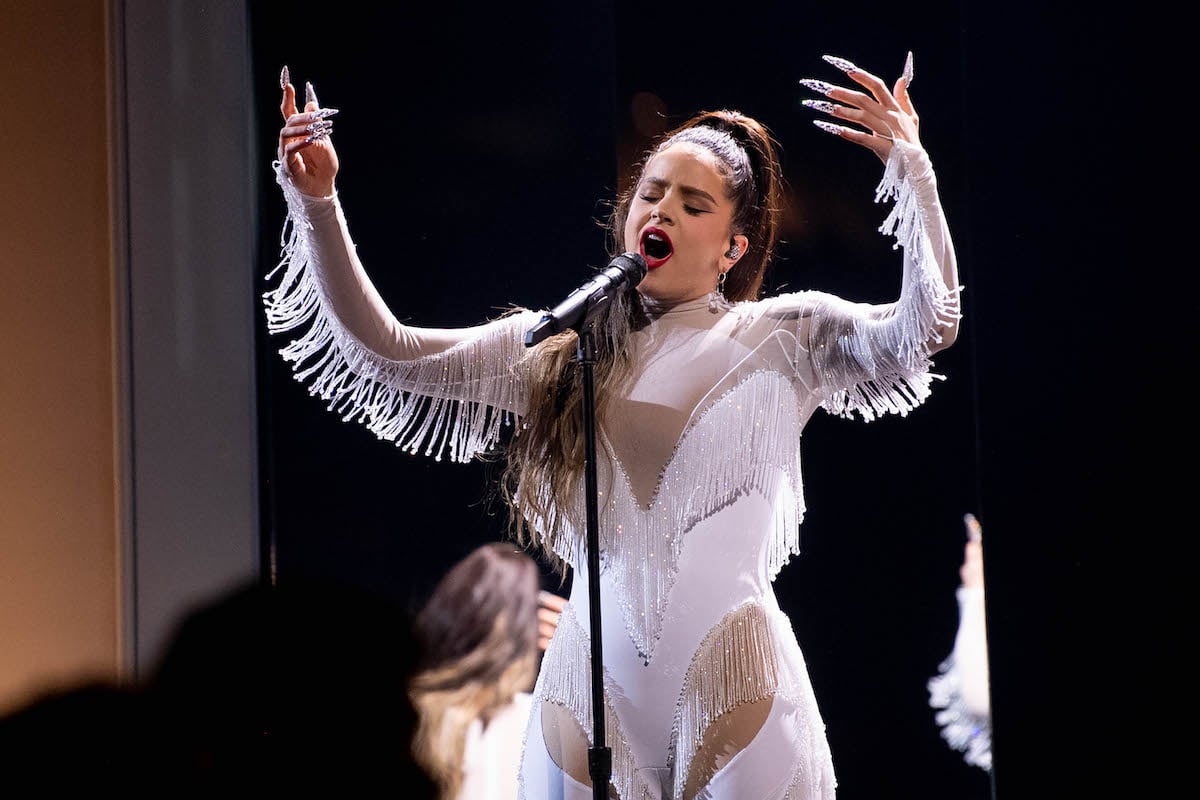 Rosalia is a chart-topping artist whose music features a variety of cultural influences. But the singer received some criticism for having appropriated certain sounds, especially flamenco. Here's how she responded.
Rosalia was born in Spain
Rosalia Vila Tobella was born and raised in Catalonia, Spain, where she pursued her passion for music from an early age. She began her training at the Taller de Músics at the age of 16 and then attended the Superior School of Music of Catalonia.
Rosalia also learned (and later taught) Flamenco. And in 2012, she joined a Flamenco music group called Kejaleo and released her first album, In the air.
The Spanish singer rose to fame as a flamenco-pop artist. And for his 2018 album, El Mal Querer, and her songs "Con Altura", "Yo x Ti, Tu x Mi" and "TKN", Rosalia won a Grammy Award and eight Latin Grammys.
But over the years, Rosalia has been criticized for her flamenco sound. Flamenco is a style of music and dance associated with the Spanish Romanis, also known as Gitanos. And because Rosalia is not of Roma descent, she has been accused of appropriating the sound for her own benefit.
Rosalia responds to critics accusing her of appropriation
In a recent interview with GQ, Rosalia opened up about her musical influences. And in discussing her emergence as a flamenco artist, the singer said it stemmed from her love and admiration for the genre.
"There are a lot of things, a lot of people that influenced me, that allowed me to make my music," Rosalia shared.
"If I choose musical styles, you can see that reggaetón clásico, dembow, bachata and bolero are all present. All this is the result of love, admiration and the utmost respect.
Rosalia is aware of the appropriation charges leveled at her. But she insisted her music was inspired and honest. "I can only tell you my own truth, which doesn't mean it's the right one," the pop star admitted.
"For me, making music is a human manifestation. It's what makes me wake up in the morning with excitement, what keeps me hopeful, my most honest means of communication.
"One of the reasons I wanted to be a musician was so I could travel and learn new things, meet new people," Rosalia continued.
"All of these things affect me as a person, and I want these things to affect my sound. I understand and sympathize with people who may feel differently, but the truth is, if I stopped [to] think there's a right way or a wrong way to be inspired, I wouldn't be able to make music.
Rosalia knew flamenco was her "way" at age 13
Rosalia fell in love with flamenco when she first heard it explode from a car at the age of 13. "From the start, I knew," she told Fader in 2019. "I realized, this is my path."
After finding herself mesmerized by the sound, Rosalia began training with renowned flamenco artist José Miguel "El Chiqui" Vizcaya. At 20, she became a flamenco teacher herself. And speaking of her training, the singer acknowledged how lucky she was and how difficult things can be for people in the Gitano community.
"I understood that the problem, ultimately, was privilege – that there are people today who want to dedicate themselves to something like that, and they have a harder time because they don't don't have the opportunity to study," Rosalia said. "The gitano community is a community of specific importance for flamenco — of flamenco codification. The visibility that some of these artists haven't received – I understand that.
RELATED: Rosalía learned songwriting from Bob Dylan and Patti Smith