Hypercube featured in Music at the Forefront concert at BGSU – BG Independent News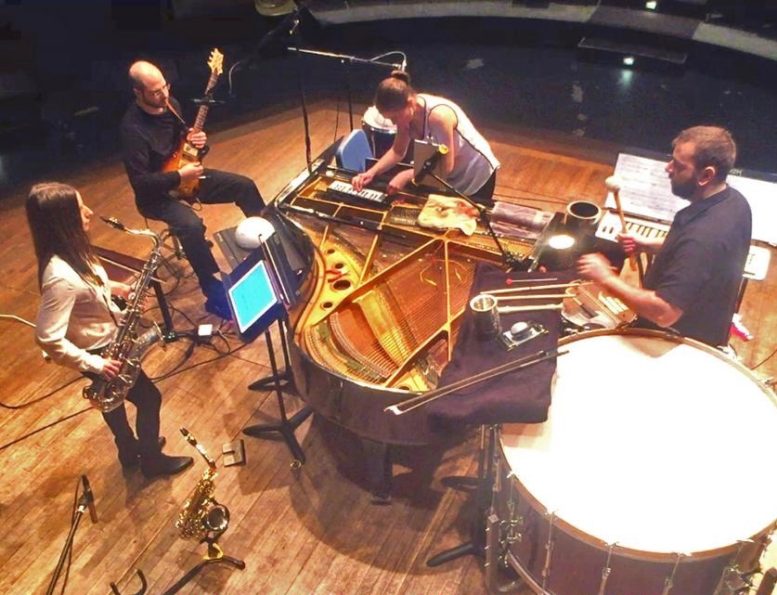 From the BGSU OFFICE OF MARKETING AND BRAND STRATEGY
Chamber quartet Hypercube will perform at 8 p.m. on Thursday, September 29 at Bryan Recital Hall at the Moore Musical Arts Center as part of the Music at the Forefront concert series at Bowling Green State University.
The free public concert will feature new electronic works from the quartet, consisting of saxophonist and BGSU alumnus Erin Rogers, classical and electric guitarist Jay Sorce, pianist and accordionist Andrea Lodge, and percussionist Chris Graham.
As part of the 2022-23 Klingler Electroacoustic Residency, Hypercube will also work with BGSU composition students throughout the year and return to campus in the spring to record works written for the New York-based ensemble.
Sponsored by the MidAmerican Center for Contemporary Music and the Klingler ElectroAcoustic Residency, Music at the Forefront is an annual concert series featuring performances by accomplished and innovative performers of contemporary music.