JCPL's Artful Aging participants will perform banjo and mandolin music | Culture & Leisure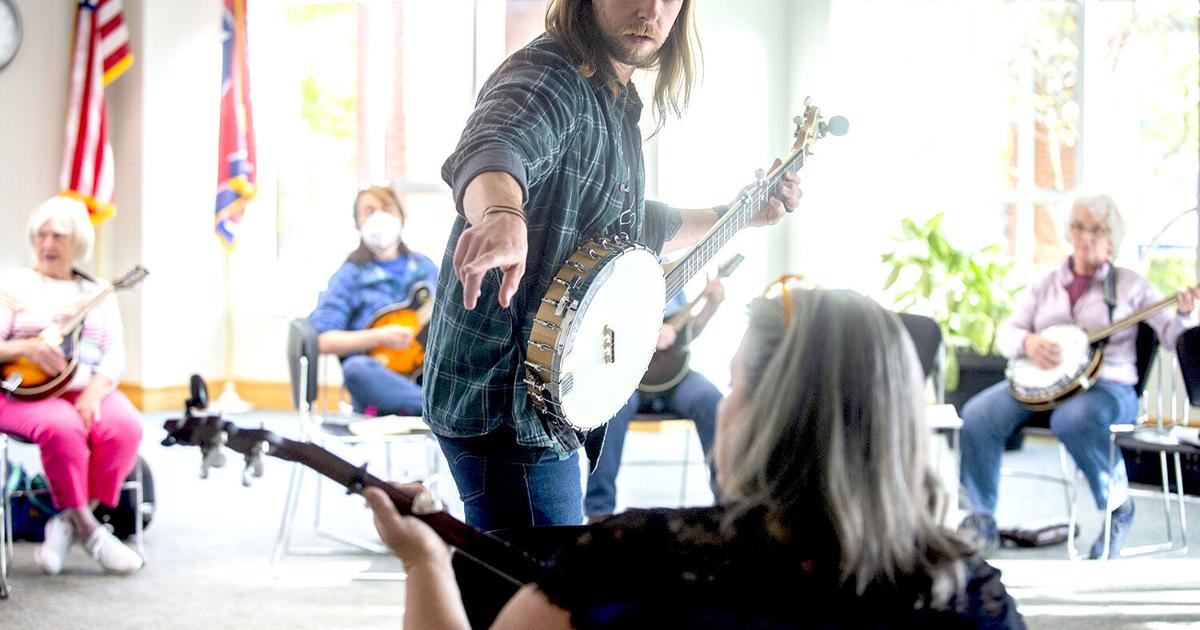 Participants in Johnson City Public Library's Artful Aging program will perform banjo and mandolin music on Saturday at Atelier 133.
The free concert will begin at 2 p.m. at the Art Gallery and Studio, which is located at 133 N. Commerce St. in downtown Johnson City. Refreshments will be served.
Artful Aging students have learned to play banjo and mandolin over the past eight weeks. The banjo workshop is taught by musician Ryan Hughes and the mandolin class is led by music teacher Scott Gould.
Artful Aging offers art workshops led by professional artists for people aged 50 and over. These intensive eight-week courses offer the opportunity to explore new artistic skills in a warm atmosphere.
Past workshops have included storytelling, poetry, theatre, sculpture and photography.
Adult Services Librarian Lisa Williams said, "Artful Aging participants never tire of the inspiration, connection, expertise and self-expression offered in these workshops.
Williams said it's inspiring to watch people learn new skills later in life. "Even if they've never touched an instrument, performed on stage, or written a poem in their life," she said, "participants learn something new and then share their finished works with the community." .
For more information on the Artful Aging banjo and mandolin performance, contact Lisa Williams at 423-434-4356 or [email protected]
Visit jcpl.org, call 423-434-4450, or go to 100 W. Millard St. to use the Johnson City Public Library. You can receive daily updates on library collections, programs, and services by liking Johnson City Public Library on Facebook and Instagram.