Longtime Area Band Manager Honored by Tri-State Music Festival | Local News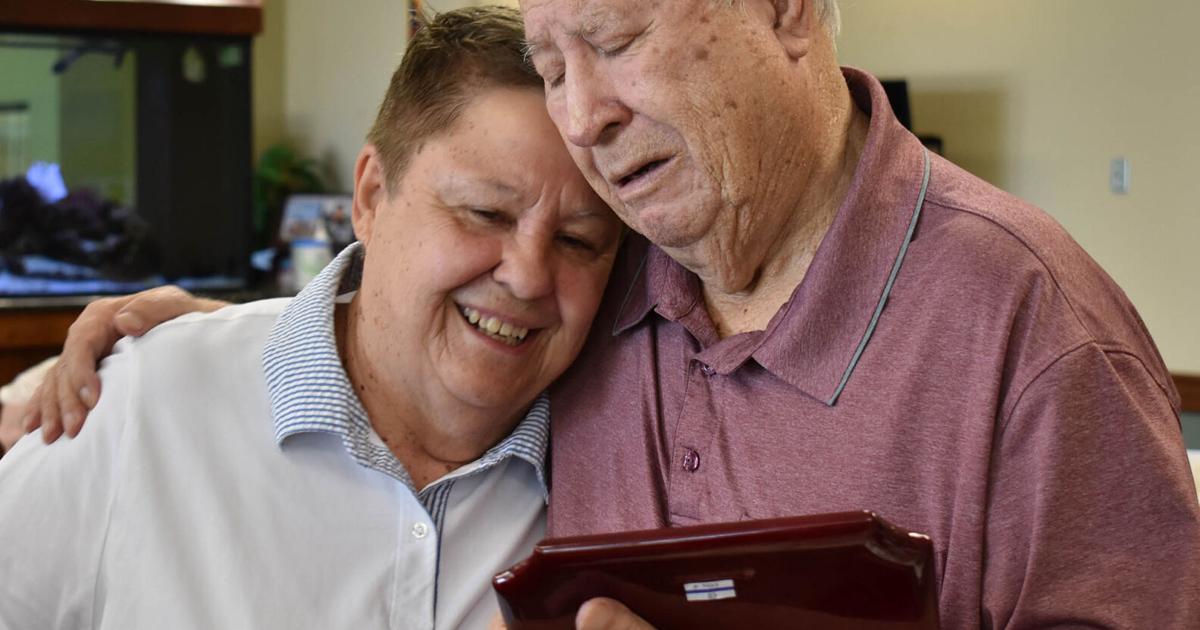 ENID, Okla. – Longtime Northwestern Oklahoma band manager CW "Junior" Simmons Jr. was surprised FridayJune 17, 2022, with a plaque honoring his commitment to music students and the Tri-State Music Festival.
Tri-state leaders and Simmons' family managed to keep the presentation secret until it happened during lunchtime at the Commons.
"It's awesome," said Simmons, who has led bands at Longfellow Junior High School in Enid, Medford and Fairview, during his long career. " I did not expect that. It's a great reward, and I appreciate it.
In addition to his school career, Simmons served as general manager of the Tri-State Music Festival from 2003 to 2008.
Debbie Lambert, who followed Simmons in the role of Tri-State and remains General Manager, presented Simmons with the plaque, which reads: "Thank you for your tireless commitment to the youth of Enid and Tri-State Music Festival."
The presentation couldn't be made at the Grand Tri-State Concert in May, so Lambert helped organize Friday's presentation.
Karl White, President of the Tri-State Council, was also present at the presentation.
"Thank you for everything you've done for Tri-State," he told Simmons.
White and Lambert also presented Simmons with a cake.
Simmons is a member of the Oklahoma Bandmasters Association Hall of Fame, having been elected in 1983.
He also served with the Oklahoma Secondary School Activities Association for many years, joining in the 1984-85 school year and serving until 2001. His duties included all non-athletic events.