Midlands and North West — 4barsrest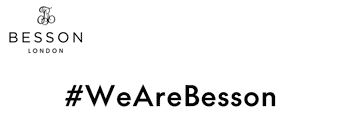 North West
Sunday 27, 5:29:27 PM
North West Championship section:
9. Foden's (Russell Gray)
North West
Sunday 27, 5:28:33 PM
Midlands Championship section: Half-time round-up
Five of the ten bands played Corby and with GUS and Desford coming in the second half of the draw, it was an interesting first half with some standout performances from Contest Music that could have the potential to last… we'll see!
Chris Thomas aims for a top-three finish at the halfway point;
1. Ratby Cooperative
2. Derwent Brass
3. Newstead
Midlands
Sunday 27, 5:18:02 PM
Midlands Championship section:
5. Derwent Brass (Jack Capstaff)
Derwent's opening move is in many ways a model of solidity. It certainly has character and although there are minor slips here and there, the shape and nuances of the music are still evident. At times, the dynamic is the heaviest we've heard in the contest so far, but right up to the closing bars, it retains an aura that keeps us interested.
A sonically enunciated trombone chorale at the start of the slow movement and that dark, essential austerity that pervades Heaton's creation casts its spell. There is evident high quality playing under pressure and obvious outstanding work from the main horn with just a slight break down to the lowest note.
Such good use of dynamics and again the character of the music is always evident, its essential rhythmic impulse and momentum generated by playing that is on the whole precise and metronomic. The tempo might tend to be fast as it nears the conclusion, but the ending caps off another great read from a band that's clearly hit a level of form here today.
Overall: Derwent excelled here…a performance that showed admirable character and impressive cohesion throughout.
Chris Thomas
---
North West
Sunday 27, 5:13:35 PM
North West Championship section:
8. Roberts Bakery (Paul Lovatt-Cooper)
'Contest Music' bared its teeth here and showed how difficult it can be.
Lots to commend with the bravery approach and sense of adventure, but the structural issues were evident and nearly derailed things in the second move.
Prior to this, the first movement was fairly well handled – solidly represented, if disjointed and lacking in detail. The second was that trouble arose – and a shame because the opening was so atmospheric and austere. Cornet played well and the move ended with a sigh of relief, but there was an extended time where troms were in a different postcode.
Nice cover to close with a fiery finale – played with brio and adventure. Too little too late, but hats off to the DM for keeping the wheels on and the players for their commitment to the cause.
Iwan Fox
North West
Sunday 27, 17:11:43
Second northwest section:
To design:
Trial: The Aeronauts (Goff Richards)
Referees: Mike Kilroy and Andrea Price
The Pavilion Theater
1. Delph (Phil Goodwin)
2. Tyldesley (Robert Taylor)
3. Farnworth & Walkden (Paul Dalton)
4. Haslingden & Helmshore (Joshua Hughes)
5. Besses Boys (James Holt)
6. Blackpool Brass (Alan Seymour)
7. Uppermill (Jamie Cooper)
8. Valley Brass (Haydock) (David Chadwick)
9. Diggle (James Garlick)
10. Besses o'th' Barn (Trevor Halliwell)
11. Pilling Jubilee Silver (Steve Hartley)
12. Eccleston Brass (John Wood)
13. Allerton Brass (Adam Taylor)
14. Poulton-Le-Fylde (Alexander Webb)
15. Hazel Grove (Nigel Beasley)
16. Pemberton Old Wigan DW B (Jay Hall)
Withdrawn: Cheshire Constabulary (TBC)
North West
Sunday 27, 5:08:46 PM
Second northwest section:
Uppermill produced one of the best performances of this half, but not without error. MD injects a little more rhythm into The Aeronauts – personally, I see that as a positive. This performance seems more driven and has a lot more energy about it. The soloists almost all emerge from the performance unscathed, with only a small number of clips and blips.
Valley Brass (Haydock) are the last group of a rather disappointing half. Although they really upped the ante here. Really well directed performance – some slight intonation issues which is a shame as the sound they produce is lovely and warm, especially the euphoniums.
Half-time report:
We have Valley Brass (Haydock) leading the pack at the break. The sound quality of end chair players also has the lowest number of errors.
Tyldesley's debut performance and Uppermill's impressive, but slightly inconsistent, narrative right behind them.
Let's see what the second half brings us.
Wilson Taylor
---
Midlands
Sunday 27, 4:56:57 PM
Midlands Championship section:
4. Ratby Cooperative (Ian Porthouse)
Ratby takes the stage in the calm, controlled hands of Ian Porthouse and the effect is immediately evident in incredibly taut, controlled, intelligently shaped and structured playing. The number of errors is also low, with the music itself taking over its technical challenges.
A beautiful trombone chorale opens the central movement and the atmosphere is immediately mysteriously austere. Dynamics are beautifully rendered, textures and textural nuances exploited with care and attention. The cornet solo deserves a medal…it's so well done…and the closing bars retain the magic of the opening mood.
The last movement has all the characteristics of the first. The tempo is great, the playing confident but never dynamically forced in a way that uses the room's acoustics to its advantage. The ending is great, with the performance as a whole being indicative of a band that loves to punch above their weight.
All in all: a performance Ratby can be justifiably proud of. Highly musical, so well designed in its architecture and contrasting textures and above all, one that allowed us to appreciate music in all its mesmerizing glory.
Chris Thomas
North West
Sunday 27, 4:50:00 p.m.
North West Championship section:
7. Boarshurst Money (Jamie Prophet)
A bold and confident approach from MD and the band kept this performance well within the parameters Heaton set for her in the score.
There were obvious structural and musical anomalies and errors, but the MD's clever approach still made the music appealing – right from the energetic opener. Sounds from the group's super middle were also heard – and the neat ending was handled with elan.
The central part never quite settles into its austere atmosphere. Bad intonation rubbed off but it recovered and the cornet was on point – played and away. The ending just meandered but fell to nothing as requested.
The finale held its form – noting overdone and it was a nice build up to the climax. A big, bold timbre, then a coasting ride to the end of a well-thought-out, hard-working performance.
Iwan Fox
Midlands
Sunday 27, 4:48:53 PM
Midlands Championship section:
3. Newstead Brass (Jim Davies)
If there's one man who has special memories of Contest Music in Corby today, it's surely Newstead's MD Jim Davies, who sat in the main cornet chair when Cory won the national title on the piece in 1982.
And his player placement is certainly interesting, with trombones accepting back row cornet chairs and separate cornets to his left and right.
How much of a difference this makes may be debatable, but the opening movement is on the right tempo and, while not flawless in its execution, it has that vital ingredient of character that is so essential to music.
The austerity of the central movement is well captured and there again, there are small skids but we also feel the gloom of the musical landscape. A beautiful lead cornet solo, it was truly impressive playing which is rightly recognized by the MD with an immediate smile.
Everything seems to start well but then a badly judged moment disrupts the musical picture. For a second, everything feels very shaky, but he finds his feet and the ending is handled well.
Globally; A creditable performance from Newstead that drew on all of the group's extensive DM experience, with the players rising to the challenge admirably as the group returned to the championship section competing at Regionals.
---
North West
Sunday 27, 4:47:33 PM
North West Championship section:
6. Wingates (Paul Andrews)
Once again, Paul Andrews presents an engaging and interesting take on a major contest score – this time true to Heaton's intentions but with just a subtle nuance and a detour or two.
The opening section was played with strident liveliness – just on point both dynamically and in tempo. The details were sharp and although there were times when the cohesion was unstable, it maintained its grip until the carefully turned end.
The middle section is played without artifice — so well drawn but not overdone. Much to admire here in the approach even if the intonation sometimes gets lost and the end of the sentence does not always blend. Cornet is a beautiful presence – reaching up and down. The final agreement is well kept but does not really go anywhere.
What a well-crafted finish – nothing over the top, but marked with drive and determination until the end. Great climax and although tired at the very end they hung on to renew the final chord.
Iwan Fox