Weekend Spotlight: Live Music, Beer, Artist Receptions and Memorial Day Weekend Events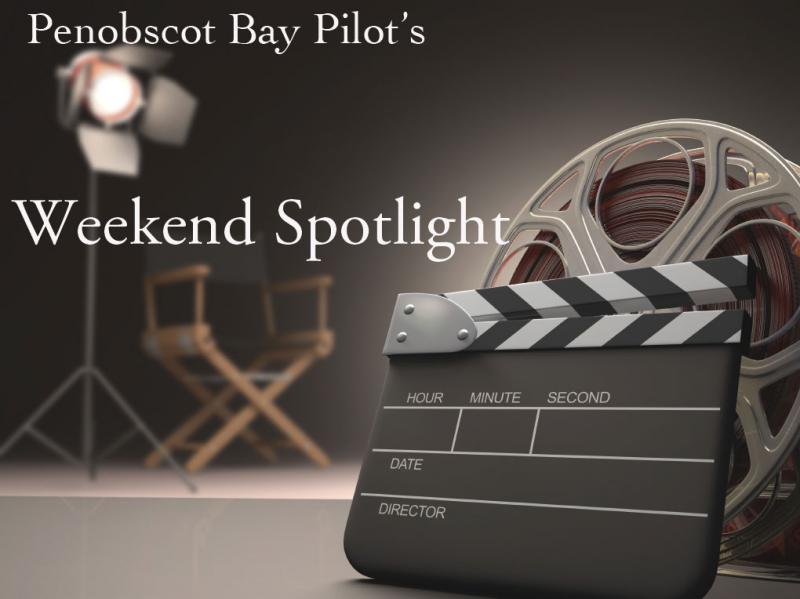 For Memorial Day weekend, we're looking at a few glorious days in the 70s (with the exception of Saturday, which looks pretty uncertain with showers and thunderstorms) with a mix of indoor and outdoor events, as well as places to go in the Midcoast for parades and Memorial Day celebrations.
Two museum openings

Saturday, May 28—Rockland and Searsport

Given Saturday's weather, here are two indoor events worth checking out. The Center for Maine Contemporary Art will host an opening artist reception from 3-5 p.m. for their Summer 2022 exhibitions featuring Reggie Burrows Hodges, Veronica Perez and Yashua Klos. Refreshments will be served in the courtyard. IMF: CMCA

And the Penobscot Marine Museum at Searsport kicks off its exhibition season starting today, Thursday, for a free opening reception between 4-7 p.m., but will also be open Saturday 10 a.m.-5 p.m. and Sunday 12 p.m.-5 p.m. h. With a new collection of photographs and stories at sea, Maine's oldest maritime museum is worth a visit. IMF: Exhibitions

---
Live music in two breweries

Saturday, May 28 — South Thomaston & Union

The Pour Farm in Union will host the Running of the Black Flies 5K race starting at 9:30 a.m. with live music and cool island sounds at the finish line by Catch the vibe featuring B positive. IMF: The Farm For.
Splitwillow, a five-piece band from Maine, will bring the music while Waterman's Beach Brewery will pitch the beers from 4-7 p.m. here is a video of their musical style. The event is free to the public.
---
Remembrance Day celebrations
Friday, May 27 to Monday, May 30 — Midcoast
Here is all events happening in the Midcoast.
Somewhere else:
From Friday, May 27 through Monday, May 30, the Fort Knox Kampground of America in Bucksport is hosting a Memorial Day Celebration Weekend and Annual BBQ. IMF: Bucksport
On Monday, May 30, West Bath is holding a Memorial Day Parade in 10:30am at the American Legion in Bath, but better get there early to get a seat. IMF: Bath
On Monday, May 30, Down East Singers, Mozart Mentors Orchestra and soloists Sarah Tuttle and John David Adams will perform Johannes Brahms' piece, sung in German at Watts Hall (174 Main St., Thomaston) at 5 p.m. Admission is $20 and free for ages 18 and under, everyone must have a ticket. Doors open at 4 p.m. Mandatory masks; free masks provided. IMF: eastern singers
---
Kay Stephens can be reached at [email protected]